WND.com Advertising Sales – Ad Agency 888-449-2526
Posted On June 12, 2016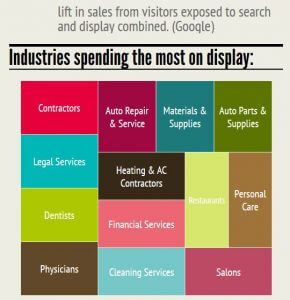 Advertise now on WND, rates and costs available here. Place your display and CPM advertising with us and we'll do our best to get you the results you deserve.  Call 888-449-2526 for a free analysis and media plan. WND.com – formerly WorldNetDaily.com Inc. is an independent news company dedicated to uncompromising journalism, seeking truth and justice while revitalizing the role of the free press as a guardian of liberty. We remain faithful to the traditional and central role of a free press in a free society – as being a light exposing wrongdoing, corruption and abuse of power.
Indeed, WorldNetDaily.com is a fiercely independent news site committed to hard-hitting investigative reporting of government waste, fraud and abuse.
Founded by Joseph and Elizabeth Farah in May 1997, it is now a leading Internet news site in both traffic and influence.
WorldNetDaily.com has broken some of the biggest, most significant, and most notable investigative stories in recent years. See "WND Scoops" for a comprehensive list of major WorldNetDaily exclusive reports.
WorldNetDaily.com consistently ranks as the "stickiest" news site on the Internet. Simply put, it means readers spent more time on it than on any other – including giants CNN, MSNBC and ESPN.
WorldNetDaily.com often ranks at the top of the news pack in number of page views per user and minutes per page – two vital categories measured by Internet ratings agencies.
Joseph Farah, founder of WorldNetDaily.comIt is a Top 500 website, according to Alexa.com, the search and ratings agency affiliate of Amazon.com, and the No. 1 independent news site. Currently WorldNetDaily attracts nearly 5 million unique visitors a month and more than 40 million page views. (STATS HAVE IMPROVED A LOT – Contact us for current audience data. )
Call us at 888-449-2526 to advertise on WorldNetDaily.com.